COVID – Can you safely return to International Travel?
Aug 8, 2020
Category:Risk Management
---
International transportation, whether by air, sea, land or rail, has been decimated by the COVID-19 pandemic in 2020. All ports of entry have been very badly affected, and National and International transportation and travel operations are facing issues of economic survival. Being able to safely reopen points of departure and arrival are critical to safely reviving the global economy.
France and the United Kingdom have attempted to reopen international travel by requiring testing of everybody at the point of arrival. Transport Operators desperate for business, are pressuring their Governments to do testing so that all forms of cross border travel can resume (https://www.bbc.com/news/business-53504645). However, such testing is potentially dangerous due to the imperfect nature of the test kits chosen, and passengers with False Negative results could easily be admitted thus infecting their Nationals (See https://www.bbc.com/news/world-europe-53636854). Concomitantly, admitting arrivals, but requiring compulsory quarantine is a very strong deterrent for most travellers. With such restrictions in place, and with inadequate testing quality, international travel will remain fraught with danger for the host country, as well as for fellow passengers, prohibiting the possibility of a robust recovery in all forms of travel.
The deployment of thermal cameras has been put forward, but experience has shown that most people who have Covid-19 are asymptomatic will not be detected.
iOneBio Inc. of South Korea has a unique solution that allows for safe travel across International Borders, and which is applicable to all passenger traffic at any point of both departure and arrival.
Central to iOneBio's solution is its iLAMP NOVEL Cov19 Test Kit, that has been proven to have 100 percent accuracy and 2.5 copies of LoD for sensitivity and 100 percent accuracy for specificity. It can provide Polymerase Chain Reaction (PCR) results using standard PCR machines within 20 minutes. With this level of accuracy and speed, iOneBio's test kit makes possible the following:
highest confidence levels in minimising False Negatives, so that infected passengers will be detected and subject to local protocols. 
highest confidence in minimising False Positives, resulting in unnecessary cost and undue inconvenience to passengers;
Test results available well within 60 minutes.
Consequently:
Departing passengers and Staff can be asked to arrive at the point of departure in adequate time to allow testing and check-in. Travellers can then carry a 'Covid19-Free' Certificate into the destination country.
Arriving passengers and Staff who test negative can be cleared to leave the point of arrival within 2.5 hours from Testing (assuming 30 minutes for immigration clearance and luggage pick-up).
No quarantine for the cleared passengers is necessary, and travel is realistic.
In partnership with KIND (Korea Overseas Infrastructure & Urban Development Corp), iOneBio is demonstrating its Walk-Thru@Airport package to the Government of Paraguay at Silvio Pettirossi International Airport in Asuncion. IOneBio will advise on the complete installation of the equipment, procedures and protocol for inbound/outbound Passenger Screening.  IOneBio is the only Korean company chosen by KIND for this kind of partnership.  It is also the only company globally capable of such high accuracy and delivering results within 20 minutes.
iOneBio's Walk-Thru@Airport package can be easily adapted to suit all ports of entry and exit and other populated business environments (Critical Infrastructure, Military Bases, Data Centres, Mining Operations, Abattoirs, etc.) that are critical for a country's ECONOMY.
If you would like to know more and you would like to discuss how iOneBio can assist your business, then we look forward to hearing from you.
Mr. CHAN KokPun - chankp@everdon.net
Mr. Brian James Tracey – BrianJTracey@designsecurityltd.com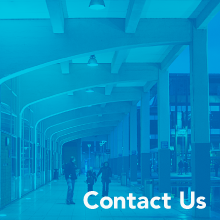 Twitter