About
So as to remain competitive in today's business environment, Design Security Ltd retains a lean and adaptive team and utilises expert design consultants on a project requirement basis to deliver cost effective results to meet your needs.
Chris Aldous BSc (Hons), CSyP, CPP, PSP — Director

Since 2007 Chris has been working as part of Multi-Disciplinary design teams to secure key venues and facilities across a wide range of industry sectors including international sports stadiums, government buildings, urban developments, oil and gas infrastructure, museums and art galleries, airports and banks. He advised on key facilities for the London 2012 Olympic Games, which as a result was the first stadium to achieve a Secured by Design award. His role was to identify the security vulnerabilities based on government assessments, design building security mitigation measures, combining physical technical and procedural security to safeguard defined assets and services. 
Committed to driving forward industry standards, Chris recently completed his BSc (Hons) in Social Policy and Criminology and is also a Chartered Security Professional (CSyP), which helps him appreciate the wider environment and factors affecting crime. 
Julia Aldous — Company Secretary

Julia has supported the company's business operations from the outset using her experience in aerospace, defence and miltary environments.  Her experience in liaising with international customers and governments has fostered an ability to empathise and understand their needs, in order to offer the most appropriate solution and explain technical concepts clearly.
She continuously looks to develop the services and benefits offered by the company and is studying towards BA (Hons) Business to support this. 
Michael Southall — Growth Advisor
Michael is highly experienced with many managerial qualities, such as business development, client relationship management, commercial planning and delivery. Mike has a proven track record in achievement within a wide variety of industries across the Globe that has seen Mike consult to 157 companies. He specialises in managing successful change programs and delivering high value projects.
Design Security Ltd also has active joint venture relationships with other security consultancies that are able to complement the services offered.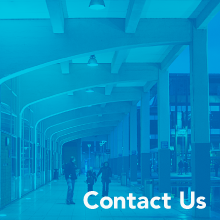 Twitter