Security Process
Services
Risk Management
This process assists organisations in improving performance, safeguarding their assets and reducing insurance costs by planning for threats, uncertainties and disruptive events.
Our service identifies your organisation's assets and analyses the unique security and safety characteristics of the areas where your organisation is currently, or planning to operate, using relevant academic, commercial and government resources.
The analysis provides Design Basis Threats (DBTs) on which the organisation's security posture can be benchmarked to identify vulnerabilities, only then can cost effective mitigation measures be considered. 
As we are a specialist, independent security consultancy you are assured of the highest level of impartial, cost efficient advice and solutions, including technical design. 

Testimonial – ISARR Project Egypt
At a time of heightened political tensions in Egypt, an Oil and Gas client recognised the need to evaluate their risk management process and security vulnerability of their assets and engaged ISARR to assist them.  A significant factor in the process would be physical security protection; ISARR approached Design Security Ltd as independent experts in this area to support the project. 
"As part of the service Design Security Ltd not only advised on risk and mitigation measures but assisted us in developing tools to enable the client understand and maintain their risk management process", 
Among these tools were security survey questions and scenario plans that could be used by the client across their estate, adding on-going benefit and learning to the risk process. 
"The client valued the independent expert advice provided Design Security Ltd and as a result they were tasked to undertake reviews of all site assets countrywide."
The demanding program of surveys was completed in challenging conditions achieving its ambitious timeframe. 
"The comprehensive qualitative and quantitative risk management process achieved from the project not only helped the client protect their assets in Egypt, but was adopted as a methodology across the clients international estate"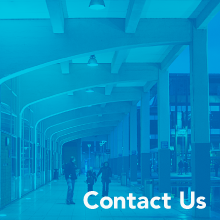 Twitter