CS 'Tear Gas' has Dangers
Jun 15, 2020
Category:Current Events
---
The hazards of tear gas are not well understood.
Numerous instances in the USA in recent weeks (and Hong Kong for many months) have shown the prolific use of the riot control agent CS, as well as OC. The latter is known as "pepper spray". Riot control agents are banned for use in warfare, but are still allowed in police use. CS is widely used in military mask confidence training. 
CS use in riot control can be problematic. The assumption that 'tear gas' is used only on healthy adult males is dated and wrong. CS's effects on children, the elderly, pregnant women, and people with respiratory conditions has not been adequately studied. Further, burning CS devices (the majority of CS used in recent weeks in America) burn at very high temperature. Along with the risk of fires and burns to individuals, the high temperatures actually cause some of the CS to break down into other chemicals, including cyanide.
Many of the chemicals produced in burning CS are not well assessed by medical science and could pose additional hazards. Perhaps a moratorium on high temperature CS grenades is needed.  
For more information, please read my article in Nature and my post on Bellingcat, which include links to the technical literature. 
Strongpoint Security is a partner of Design Security and has specific expertise in chemical, biological, and radiological threats.  Contact: info@strongpointsecurity.co.uk
Dan Kaszeta B.A. (Hons), M.A.  Director – Strongpoint Security Ltd
For a total security design solution please contact the Design Security Ltd consultancy at enquires@designsecurityltd.com
Chris Aldous BSc (Hons) CSyP, CPP, PSP, 
Director – Design Security Ltd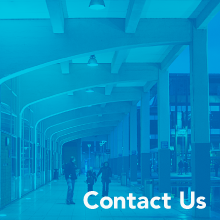 Twitter