IT Security – Safeguarding your Home Computer (4)
---
Banking Safely Online
If you operate a computer at home and use this for online activity then there are risks associated with this.  The purpose of these short articles is to inform you of those risks and provide you with some basic steps of how to protect your home computer.
Millions of people use the computer to conduct online banking without issues.  This article will help you avoid the potential risks associated with online banking.
Risks that could be encountered from online activity include.
Phishing Scams, where emails are received that try to trick you into giving away your security information.
Identity theft from the use of virus or spyware, which provide criminals access to your bank details on your personal computer.
These risks can be avoided using the advice below.
A bank will never send you an email asking you to disclose your PIN numbers, passwords or other personal information.
If you click on links within emails that take you to a web page asking you for these types of information, it is very likely a scam.
Always ensure you are using a Secure Internet Connection to your bank (see last article on shopping safe online).
Although your bank may send you emails that contain legitimate links always be careful when clicking upon them.  It is better to enter your banks web address directly into your browser.
Keep tabs on your money, if you spot unusual transactions contact your bank.
If you think your bank details have been compromised contact your bank and keep a record of the time and date and whom you spoke with.
Don't forget a good source of information on security is your own banks website. 
If you or the organisation that your work for would like advice or assistance on selecting the right mix of security please contact Design Security Ltd, Wales's only Independent Security Design Consultancy at enquires@designsecurityltd.com
Chris Aldous BSc (Hons) (Open), CPP, PSP,
Director – Design Security Ltd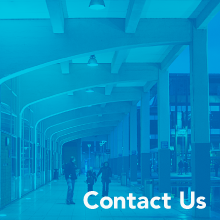 Twitter