Solar Farm Security – Risk Driven?
---
Are solar farm installers and operators being led down the wrong security path?
What are the security concerns for a solar farm?  This question is asked when talking to clients about securing such facilities.  These clients have always gone for a fence, static CCTV around the perimeter and perimeter intruder detection.
Christopher Aldous, Design Security Ltds director asks solar farm operators to look at the risk to business and how that loss will originate.  To make a significant impact on the ability of a solar farm to produce electricity then the inverters are a key asset along with the cable infrastructure.
Given the location of solar farms are normally on agricultural land, the adversary threat is likely to arrive in a vehicle, so the security measures should focus on restricting where a vehicle can go.
Based on the above why do solar farm operators still only look at perimeter fencing that offers no physical delay to a vehicle, coupled with CCTV fixed to wooden posts around the site?  The reason is the clients have not been independently informed about the types of threats that their solar sites face and installation companies have sold them the 'security dream' without demonstrating that the monies invested will physically buy down the associated risks.
So, if your organisation is looking to maximise its security but minimise the CAPEX and OPEX for security equipment come and talk with Design Security Ltd, we won't sell you a dream.  Please contact Design Security Ltd, Wales's only Independent Security Design Consultancy at enquires@designsecurityltd.com
Chris Aldous BSc (Hons) (Open), CPP, PSP,
Director – Design Security Ltd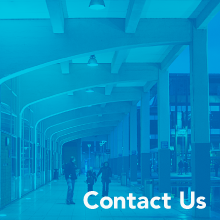 Twitter